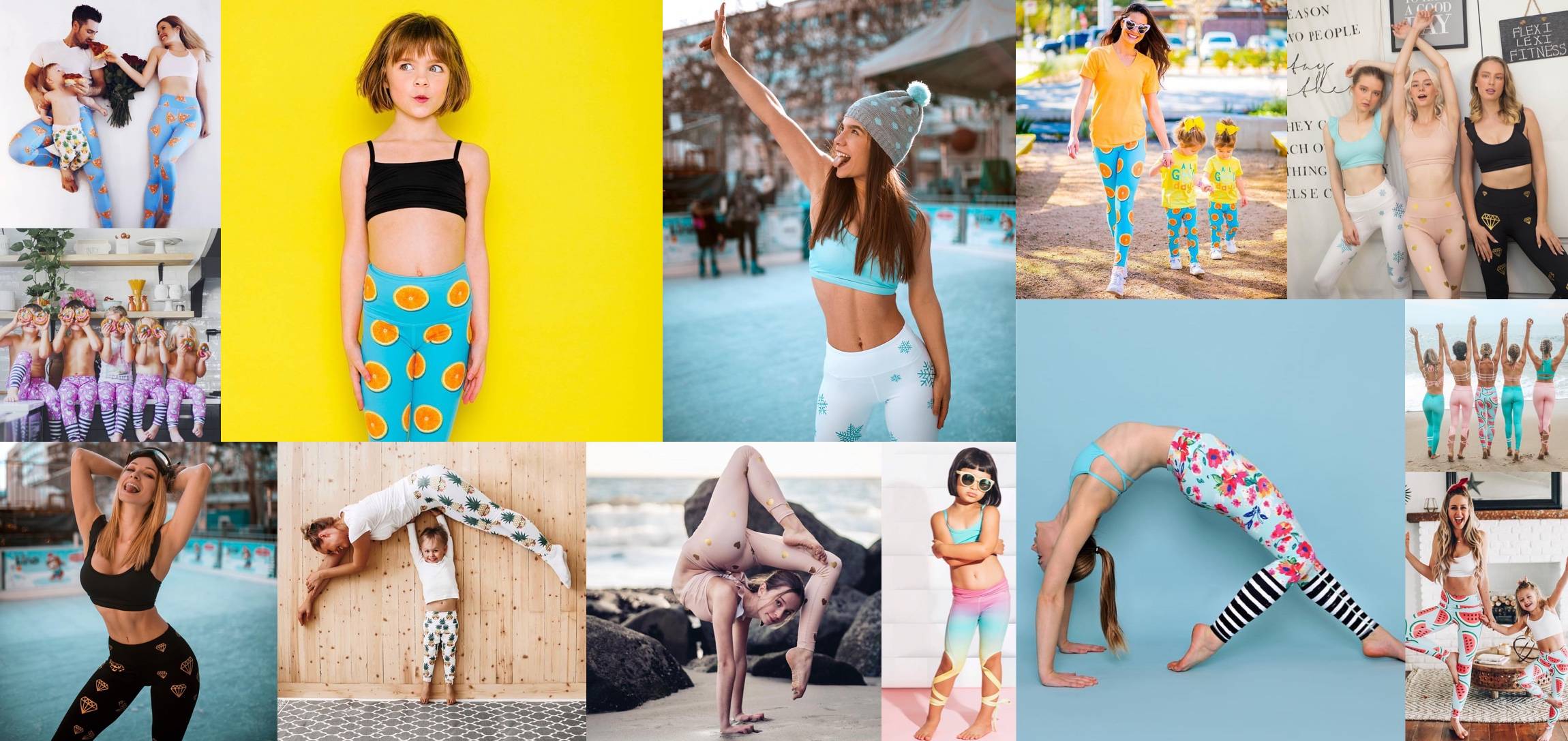 Comfort, fun designs, flexibility and functionality
​Yoga and activewear brand that focuses on comfort, fun designs, flexibility and functionality. Flexi Lexi Australia will inspire you to get fit and give you that extra special power to help you work towards your goals ​- on and off the mat and inside and outside the gym!
---
Who we are
Flexilexi.com.au is an exclusive distributor in Australia. An Australian owned and operated by Flexi Lexi Australia. We are authorised resellers and licensed since 2018 to operate Flexilexi.com.au.
Our journey
Flexi Lexi Fitness was founded in 2014 when Micky Sivapruksa was pregnant with her first son. Out of frustration that there were no sports bras in the market that were comfortable, fitting and with fun designs, she contacted a supplier and created a "bralette" and called it Lexi bralette. Lexi bralettes came in a few colours and were such a hit among yogis worldwide. Then she came up with more styles and more colours.

Not long after that, Flexi Pants were made. Because Micky loved (and still does!) bright and happy colours and fun and cute designs, she put those ideas into making the first collection of Flexi Pants. Those too became a hit. At that time there were no proper premium yoga or activewear that had fun designs like Flexi Lexi Fitness.

Then came Flexi Dancer Leggings, the ballet-inspired leggings, and then Flexi Lexi Fitness' most favourite Mini Flexi Lexi Collection. Now everyone in the family (yes even the dads!) can wear Flexi Lexi Fitness and get fit and strong together.

Our fabric is one of the best in the activewear market with 27% spandex and 73% polyester. We use the best sublimation technique and our designs are copyrighted. Our products can be washed hundreds of times and they will still look like they are fresh out of the bag. Our working staff at Adidas-approved factory in Dongguan, China, receive above standard wages, bonuses and annual holidays. They are happy and proud to be a part of our Flexi Lexi team :)
At Flexi Lexi Fitness, we also care about our world and seek the best possible way to help make it a greener and cleaner place. Plastic-recycled fabric will be used in all our collections starting from Summer Collection 2019 onwards.

Flexi Lexi Fitness is based in Bangkok, Thailand but the brand is well-recognised worldwide with a great number of retailers across the globe.
Stay fit and happy shopping!
---
We can be reached by mail at:

Flexi Lexi Australia
PO Box 526
Mascot NSW 1460

Warehouse
Smithfield NSW 2164

Email Enquiries
info@flexilexi.com.au